GLENFIDDICH, CANADA'S FAVOURITE SCOTCH WHISKY, INVITES CANADIAN ARTISTS TO APPLY FOR THE 17TH ANNUAL ARTISTS IN RESIDENCE PROGRAM, A RENOWNED RESIDENCY VALUED AT OVER $24,000 CAD.
The prestigious Glenfiddich Artists in Residence program is officially accepting Canadian applicants for the 2023 residency program in Dufftown, Scotland.
December 12, 2022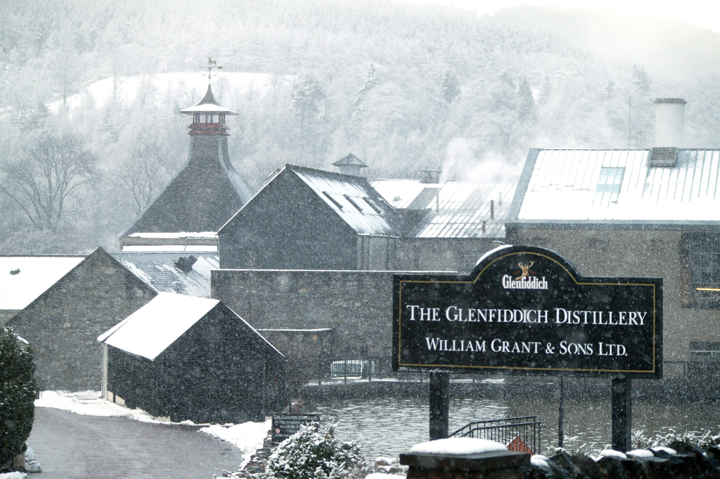 TORONTO, ON: Glenfiddich, the world's most awarded single malt scotch whisky, officially invites Canadian artists living and working within Canada to submit applications for the coveted 2023 Glenfiddich Artists in Residence program.
Celebrated as one of the most distinguished artist residencies in the world, the Glenfiddich Artists in Residence program is a three-month, all-expenses paid residency at the Glenfiddich Distillery in Dufftown, Scotland. The 17th annual residency prize will award one Canadian artist with three months of income, all-inclusive travel and accommodations, project materials, and the opportunity to foster cross-disciplinary ideas with an art community from across the globe.
"The Glenfiddich Artists in Residency program provides a unique, once-in-a-lifetime opportunity for skilled Canadian artists looking to foster and explore their creativity and showcase their work on a global scale," comments Claire May, Senior Brand Manager, Glenfiddich in Canada. "Glenfiddich in Canada is honoured to offer Canadian artists this prestigious opportunity for the seventeenth year."
The Artists in Residence Program is open to Canadian artists who live and work in Canada. Applicants must complete a five-part application to be considered, inclusive of an outline of how they will draw inspiration from the Glenfiddich Distillery and the body of work they envision creating. Applicants must also include a brief project proposal, a current CV, a short artist statement, a list of three individuals prepared to supply a reference, 5 to 15 images or a three-minute video highlighting their artistic method, as well as a questionnaire provided by Glenfiddich. Completed applications must be submitted by midnight eastern standard time on January 31st, 2023, at 11:59 p.m.
"Each year, this program provides a unique opportunity to Canadian artists to collaborate and create in the scenic Scottish Highlands," comments Andy Fairgrieve, Artists in Residence Coordinator. "We are joined by a new group of passionate artists from around the world annually, and we are profoundly impressed by the works they create at the idyllic Glenfiddich distillery."
Each year the Glenfiddich Artists in Residence Program receives over 200 applications, each carefully reviewed by a jury of some of Canada's most influential members of the art community. The 2023 jury includes: Collin Zipp, Ivan Jurakic, David Diviney, Stefan Hancherow, Michelle Schultz, and Michelle Jacques.
Globally, the Glenfiddich Artists in Residence Program has awarded over a hundred artists from countries such as: Australia, Chile, China, India, Mexico, Nigeria, Poland, Scotland, South Africa, South Korea, Spain, Taiwan, the UK, the US, and Canada since its inception in 2002.
Past winning Canadian artists include Lorna Bauer, Dean Baldwin Lew, Annie Pootoogook, Daniel Barrow, Myfanwy Macleod, Damian Moppett, Rhonda Weppler & Trevor Mahovsky, Jon Sasaki, Eleanor King, Lee Henderson, Vanessa Maltese, and Christof Migone & Marla Hlady. Winning mediums of work have spanned blown glass, painting, sculpture, sound art, video, photography, performance, and installation.
The 2023 Artists in Residence program will mark the 22nd global anniversary of the program and the 17th anniversary of the Glenfiddich Artist in Residence program in Canada. Applicant submissions are accepted from December 9th, 2022, until 11:59 p.m. EST on January 31st, 2023. The winning Canadian artist will be announced in April 2023.
For more information about the Artist in Residence program, please visit www.glenfiddich.com/ca/artistsinresidence.
For more information regarding Glenfiddich in Canada, please visit glenfiddich.alchemystsinc.com.
To learn more about the world of Glenfiddich globally, please visit www.glenfiddich.com.
(ENDS)