GLENFIDDICH, THE WORLD'S MOST AWARDED SCOTCH WHISKY, ANNOUNCES THE 2022 CANADIAN WINNER OF THE PRESTIGIOUS GLENFIDDICH ARTISTS IN RESIDENCE PROGRAM.
Valued at over $20,000 CAD, the Glenfiddich Artists in Residence Program includes three months of income, travel costs, all-inclusive accommodations in Dufftown, Scotland, project materials and the opportunity to foster cross-disciplinary ideas while collaborating with an international art community.
April 13, 2022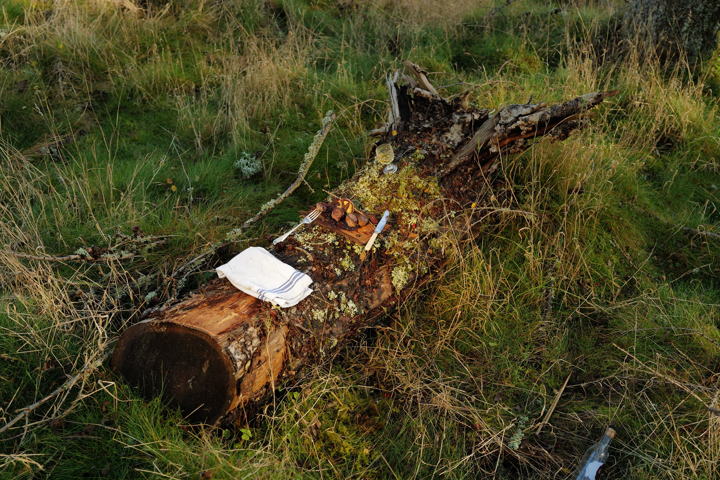 TORONTO, ON: Glenfiddich is proud to award Montreal-based contemporary photographer and sculptor, Lorna Bauer, the coveted "Artists in Residence" Program prize for 2022, which includes a three-month residency at the Glenfiddich Distillery in Dufftown, Scotland.
Lorna Bauer is recognized for her use of photography and sculpture to examine human relationships with their surroundings. Her work has been featured in both independent and collective exhibitions in Canada and abroad: The Musée d'Art Contemporain de Montreal, the Darling Foundry, YYZ Artist outlet, amongst others.
"The Glenfiddich Artist in Residence program is dedicated to supporting and showcasing the extraordinary talent of the Canadian, and Global, art community," says Claire May, National Senior Brand Manager of Glenfiddich. "We look forward to celebrating Lorna Bauer's work and having it recognized on a global scale."
Celebrated in art communities as one of the world's most coveted artist residencies, the program receives hundreds of applications annually. Bauer was selected amongst 200 fellow artists for her proposal to create a series of blown glass sculptures inspired by the storied history of Glenfiddich. Bauer's project will recycle Glenfiddich bottles by melting and reblowing them into new forms, taking inspiration from the unique 135-year history of Glenfiddich, including signification of the riverbed Fiddich, the Malt Barn, and the Glenfiddich copper stills.
"By materially engaging in the upcycling of a bottle I am emphasizing the dichotomies of natural and built, form and formless, further strengthening the relationship between two age-old processes – distilling and glassblowing," comments Bauer.
The Glenfiddich Artists in Residence brings winning artists from across the globe to the Glenfiddich historic setting, deep in the Scottish Highlands, to create original work that is directly influenced by the Glenfiddich distillery and its surrounding environment, whether that be through history, distillery processes, or materials used in the distillation process, including copper, steam, water, malts of barrels. Every year, the artist pieces created during the residency are unique in tone, ambience and medium. The 2021 program recipient, Dean Baldwin Lew, was selected for his work known to position agrarian means within an artworld setting, iterating on themes of hospitality, conviviality, performative still-life, and structural discrepancies.
"Providing the opportunity for artists across the world to collaborate and create in the scenic Scottish Highlands is an honour we respect highly," comments Andy Fairgrieve, Artists in Residence Co-ordinator, William Grant & Sons. "Each year brings a new selection of passionate artists, and each year we're greatly impressed by the work that they create."
This year marks the 21st anniversary of the global Glenfiddich Artist in Residence program and the 16th anniversary of the Glenfiddich Artist in Residence program in Canada. Applications for the 2023 Artists in Residency program in Canada are scheduled to open once again in December 2022.
For more information about the Glenfiddich Artist in Residence program, please visit www.glenfiddich.com/ca/artistsinresidence.
For more information regarding Glenfiddich in Canada, please visit glenfiddich.alchemystsinc.com.
To learn more about the world of Glenfiddich globally, please visit www.glenfiddich.com.
Cindy Zhao
Account Manager, Alchemysts Inc.
Brianna Carroll
Account Specialist, Alchemysts Inc.